Community Impact
 
Read the stories below to see how the Foundation, its donors and its volunteers have made an impact in the six communities of Bristol, Burlington, Plainville, Plymouth, Southington and Wolcott.
The Power of Donor Advised Funds
June 2023 - Donor advised funds allow donors to actively participate in grantmaking, recommending grants to charitable projects or organizations they want to support, with approval by the MSCF Board of Directors. These funds can have incredible power, and lead solutions in the community, sometimes providing larger investments in programs that the Foundation otherwise would not be able to. Here are two examples of donor advised funds that led solutions in your community.
---
Providing Mental Health Resources to Southington Residents
June 2023 - With a sharp rise in depression and anxiety among families throughout the ongoing pandemic, the UConn Health Child and Adolescent Psychiatry Outpatient Clinic received triple the standard amount of calls from parents requesting therapy appointments for their children. In response, a new program was developed to meet the needs of parents and children experiencing elevated feelings of stress, anger, sadness, and anxiety. The Child & Family Development Program offers several parent groups that each focus on a different goal for the parents as well as educational resources to all residents.
---
Meeting the Social and Emotional Needs of the Community
March 2023 - One of the unique things about community foundations is that they are able to impact nearly every area of a community, and support every type of emerging need. One of those needs, more important now than ever, is the social and emotional health of local residents. Here are two ways MSCF was able to support local programs aimed at improving the social and emotional wellbeing of residents in the last year.
---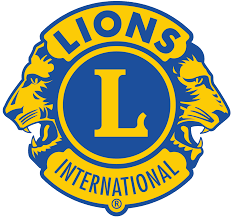 Scholarship Established to Assist Legally Blind and Visually Impaired Students
October 2022 - The Bristol Lions Club received a bequest several years ago from the estate of Mark M. Keating to establish a scholarship fund in memory of his father James J. Keating. In 2022, the Bristol Lions Club transferred this scholarship, the Bristol Lions Club/James J. Keating Scholarship Fund, to MSCF. James J. Keating was passionate about eye health and joined the Bristol Lions Club, an organization with a commitment to eye health and those with visual impairments. And so, this scholarship in James' honor is available to students who are classified as blind or visually impaired.
---
Funds that Reach Far and Wide
October 2022 - Of the 275 funds established at Main Street Community Foundation, 16 are unrestricted community funds – only six percent. But they provide incredible impact. Donors who establish an unrestricted community fund have placed no restrictions on their fund, allowing the Foundation flexibility to respond with grants to meet the emerging and changing needs of the community. One such fund is the Jim & Eleanor Frawley Community Fund, which was established in 2010 by Southington resident Jim Frawley to honor the memory of his beloved wife Eleanor.
---
An Ongoing Commitment to Regional Health
June 2022 - Bristol Health is a pillar in the greater Bristol community, and the Brault Emergency Center is the front door to the Hospital, caring for over 40,000 patients each year. In order to have the space and technology to care for everyone, a four-phase renovation and expansion project began in 2019. Along with many other community partners, Main Street Community Foundation stepped up, providing a five-year grant totaling $50,000 from the Money in Motion Fund to support this endeavor.
---
MSCF's Commitment to Building Inclusive Communities
June 2022 - In 2021, Main Street Community Foundation moved forward with the commitment to raise awareness around racial and social justice issues in the communities we serve while also taking concrete steps to strengthen internal practices utilizing a Diversity, Equity and Inclusion (DEI) lens. After having conducted DEI training with the MSCF Board of Directors and staff in 2020, the Foundation expanded its focus and brought in others closely connected to MSCF – the volunteers who serve on over a dozen committees that review grant proposals and recommend grant awards.
---
ARPA Funding: Government-Nonprofit Partnerships to Better Our Communities
---
Out in the Community
June 2022 - Main Street Community Foundation prides itself on being an active member of the communities it serves. While the staff of MSCF serves on local level committees, teams and task forces, the Foundation staff can often be found at fundraising and volunteering events. After all, MSCF recognizes that a lot more goes into improving the conditions and opportunities for local residents than just dollars.
---
Community Sponsorships
June 2022 - Grants are not the only way to financially support nonprofit organizations and charitable causes. Sponsorships of events or initiatives often benefit a specific program or aspect of the organization. Main Street Community Foundation regularly supports organizations in all six communities.  
---
Barnes Memorial Trust: Making a Connection
April 2022 - MSCF recently awarded a $5,000 grant from the Bradley Henry Barnes & Leila Upson Barnes Memorial Trust to UR Community Cares, an all-volunteer nonprofit founded in 2019, to provide community-based volunteer support to older adults and those with physical disabilities. UR Community Cares provides the connection that helps individuals live safely at home and maintain their quality of life. 
---
MLK Mural in Bristol, Celebrating the City's Diversity: Coming this Summer
April 2022 - Murals reflecting messages that Martin Luther King Jr. represented have been popping up throughout the state of Connecticut. The RiseUp Group, a Connecticut organization, is planning to create a total of 39, to honor each year of King's life, and the 13th mural will be in Bristol.
---
Barnes Memorial Trust: Lifesaving Grant
Fund Fosters a Family's Love of Swimming in Bristol and Plainville
April 2022 - Swimming was instrumental to the Manning and Sisson families of Bristol and Plainville, so when they decided to establish a donor advised fund at Main Street Community Foundation to honor the memory of Mary M. Sisson along with her parents, Dennis and Anna May Manning, they knew what the purpose would be.
---
"I'm a Good Person! Isn't That Enough?" - Continuing DEI Work
October 2021 - In August, MSCF invited Debby Irving, a renowned social justice educator and author of Waking Up White to engage in a virtual conversation with MSCF Board, staff and volunteers entitled "I'm a Good Person! Isn't That Enough?" Irving is a powerful storyteller and uses her own life story to explore how systemic racism exists in our society. 
---
A Giving Heart
October 2021 - Chester "Chet" Henry Ozga, a longtime resident of Wolcott who was born and raised in Terryville and graduated from Terryville High School, lived his life quietly. Chet had a giving heart, and one way he chose to give back to his community is one of the simplest yet one of the most important – he left a bequest in his will to Main Street Community Foundation. 
---
Counting Bristol: Everyone Matters
---
Providing Relief Today so the Communities are Strong for Tomorrow
June 2021 - Main Street Community Foundation was built for a year like 2020. The structure and expertise were in place as were deep relationships in all communities served – relationships with other funders, nonprofit organizations and the community. MSCF took on numerous leadership roles, ensuring that the Foundation was aware of any and all changing needs, and continually reached out to organizations to listen to their concerns. 
Read more >
---
Making Women and Girls Centered Data Accessible
---
Diversity, Equity and Inclusion
June 2021 - Amidst a devastating global pandemic, calls for an end to systemic racism rang loud in 2020 following repeated high-profile cases of racial violence. Main Street Community Foundation joined the collective outcry and released a Message to the Community re-affirming our commitment to stand against racial injustice. 
---
No One Goes Hungry: Southington Nonprofit Prepares for Unknown
March 2021 - When Bread for Life was awarded a $25,000 unrestricted operating support grant from Main Street Community Foundation through the Bradley Henry Barnes & Leila Upson Barnes Memorial Trust in December, they decided to use a portion of it to create 100 emergency meal boxes. 
---
Bristol Family Prioritizes Giving Back
---
COVID-19 Response and Recovery; Foundation Shifts Focus Amid Pandemic
September 2020 - Local nonprofits are struggling due to the effects of the unprecedented COVID-19 pandemic. Main Street Community Foundation has listened to the nonprofits in your communities and adapted its grantmaking guidelines to provide funding for what is needed the most: unrestricted operating support. 
---
Looking Back at 25 Years
---
1999 Bristol Brass Challenge Program Brings Stability Years Later
March 2020 - In 1998, all of the approximately $2 million in assets from the Bristol Brass Foundation, a private foundation originally established by the former Bristol Brass Corporation and in existence since 1953, were transferred to MSCF. Half of these assets were set aside as a general grant fund to be available for charitable community projects in perpetuity. The other half was earmarked as the Bristol Brass Challenge Program, a separate fund that was used as matching dollars to attract donors to establish new funds with MSCF.
---
Free Rides for Plainville Seniors
September 2019 - When the Plainville Senior Center realized that their Dial-a-Ride service couldn't accomodate all of the requests from local seniors to get to out-of-town doctor's appointments and early morning medical procedures, they reached out to Senior Transportation Services (STS).  With the help of a $3,500 grant, they are now providing a unique door-to-door service.
---
A Passion for Music is Ignited by the Generosity of Two Families
Donor Advised Fund Raises Awareness for Addiction Recovery
March 2019 - When you lose a dear friend at a young age, what do you do to honor them?  One option is to set up a Donor Advised Fund through Main Street Community Foundation and that is exactly what a group of seven friends did to honor the life of Geoffrey Pierce.
---
Unique Collaboration Helps Wheelchair Bound Students in Plainville
March 2019 - Through a grant from the Plainville Community Fund at MSCF, the "Go Kid Go" program, a collaborative initiative to help students with special needs, began last spring. 
---
18 Students Benefit from Douglas Roland's Legacy
March 2019 - When Douglas Roland passed away unexpectedly in September of 2005 after a motor vehicle accident, his parents, Ralph and Linda Roland, wanted to establish a scholarship fund in his memory...
---
An Interview with Jarre Betts
September 2018 - Jarre Betts, MSCF's Vice President of Programs, will be retiring from the Foundation on December 31st after dedicating 18 years to its advancement and growth.
---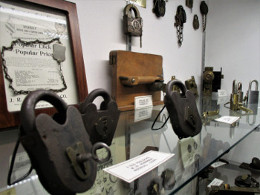 Lighting Up The Lock Museum of America
September 2018 - The Lock Museum of America in Plymouth has created an entertaining way for the public to learn about the history of lockmaking – an adventure room. As this game becomes more popular, more and more visitors are coming to the Museum and visitor experience needs to be enhanced..
---
Inside View of MSCF with Kevin Kryzwick
Kevin worked as an intern at MSCF during the Summer of 2018. Kevin wrote the following article upon completion of his internship. 
---
Elizabeth I. and Louis J. Matt Animal Protection Fund Helps our Furry Friends in Need
September 2018 - In 2006, Betty Matt, an animal lover at heart, established a fund through a charitable roll-over gift providing for the care and support of animals in need. Most years, a request is made for an animal protection related program through the annual grant cycle. However, this past spring, no such request was made. This gave MSCF the opportunity to determine how to grant the annual distributable amount of $5,870.
---
Bristol FRCs Able to Continue Services Thanks to Money in Motion Grant
June 2018 - The Family Resource Centers (FRC's) at West Bristol School and South Side School are two of over 70 FRCs funded largely by grants from the State Department of Education. However, of the 72 original FRC's in the State of Connecticut, 15 have either closed or reduced their hours and services drastically due to cuts in funding. In 2017, the Bristol Board of Education and Bristol Family Resource Centers received a $7,500 bridge grant from the Money in Motion Fund at Main Street Community Foundation.
---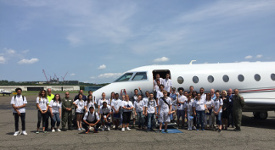 Walsh Summer Work Experience Program Fills Vital Need
June 2018 - The beginning of the 2017 summer brought news that the City of Bristol was not expecting. The State Summer Youth Employment Program positions in Bristol would be eliminated due to Connecticut's absence of a state budget. Despite the jarring news, 30 Bristol high school students were given the opportunity to work a meaningful job within their community at local employer sites while developing the skills and personal qualities necessary for success in the workforce. The Walsh Summer Work Experience Program (WSWEP) was funded with a grant from the Tim and Mary Walsh Charitable Fund at Main Street Community Foundation and coordinated by the United Way of West Central Connecticut.
---
Students with Autism Benefit from Pilot Program
June 2018 - Harry is a product of Movia Robotics. The firm approached the school district with an innovative plan to use robots as a learning tool to teach students with autism by engaging and interacting with them in a small group setting, facilitated by a human specialist. 
---

Grants Supports Prevention Program for Wolcott Youth
March 2018 - Wolcott youth will benefit from new technology that will support a program that is instrumental in reducing substance use. Wolcott Crossroads was awarded a $5,000 grant from the Bristol Savings Bank Fund in 2017.
---
A Conversation with a Past Scholarship Recipient
March 2018 - Natalie Minor Ponte grew up in Bristol and graduated from Bristol Eastern High School in 2002. That year, she received scholarships from two endowment funds at Main Street Community Foundation to assist her in achieving her educational and career goals: the E. Bartlett Barnes Award of Journalism Fund and the Bristol Boys & Girls Club Schulman Fund. Natalie discusses what receiving scholarships meant to her, what her education and career path has looked like, where she is now and what advice she would give to current students.
---
Inspiring Equity in Education
June 2017 - Bristol Central High School, located in west Bristol, serves one of the most socio-economically challenged and culturally and racially rich areas in the city. However, the racial and cultural makeup of the educational staff does not reflect the makeup of the student body. In addition, it has been found that the educational staff at Bristol Central High School (BCHS) does not have a background of experiences and hardships like the students. This not only creates a divide between the teachers and students, but it also leads to the teachers developing biases that negatively affect the quality and effectiveness of students' education.
---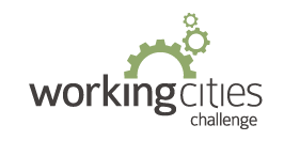 Reaffirming Bristol's Manufacturing Roots
June 2017 - Bristol was built on the manufacturing industry and still has a rich tradition of manufacturing. However, the city is postindustrial and faces many challenges related to that. It is for that reason that a group of 17 organizations from several different sectors came together to apply for the Working Cities Challenge.
---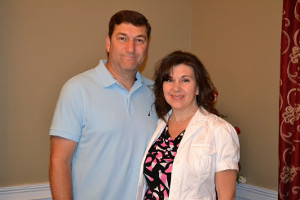 Bequest Will Support Hamzy Family Legacy
June 2017 - Cornerstone Society members Bill and Anita Hamzy are fully engaged in their local community. They have made a decades long commitment to serve the community professionally and personally through their volunteerism, public service, and philanthropic work. "Anita and I are very involved in our community. Establishing the Hamzy Family Charitable Fund at the Main Street Community Foundation in 2010 was a continuation of that service," stated Attorney Bill Hamzy of Plymouth.
---
Strengthening Your Nonprofits
June 2017 - Main Street Community Foundation believes that strengthening the nonprofits strengthens the entire community. For nearly a decade, the Foundation has hosted nonprofit capacity building workshops to improve the effectiveness, efficiency and performance of local nonprofits so they can do what they do – improve the quality of life of residents.
---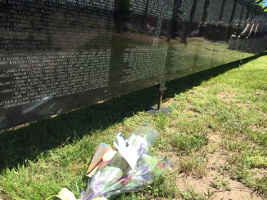 Helping Veterans Heal
June 2017 - The rumble of motorcycles in early June gave no doubt that it was coming. The Wall that Heals was on its way to Memorial Boulevard in Bristol. There, for one weekend, veterans, family members, friends and strangers visited the half-scale replica of the Vietnam Veterans Memorial Wall and honor those who gave their lives in Vietnam.
---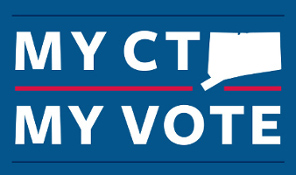 My Hope. My Voice. My Vote.
June 2017 - "It was in November 2008 that I first had the opportunity to vote," Onyeka Obiocha of Hartford reminisced. "As the results came in, I was struck by the power of what I took part in. I was powerful that day."
---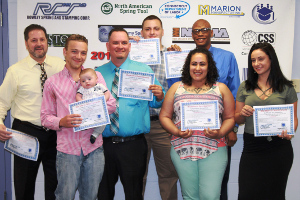 Manufacturing Workforce Program Graduates Bristol Students
September 2017 - On June 2, 2017, several students who were part of a Manufacturing Workforce cohort at Bristol Adult Education received certificates commemorating their accomplishments. This unique program is the result of a collaborative effort among the City of Bristol, the Bristol Public School System, Bristol manufacturers, the Department of Labor, Main Street Community Foundation, Central Connecticut Chambers of Commerce and other local organizations.
---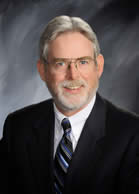 Bequest Will Support the Work of the Foundation
June 2016 - In 2002, Bill and his wife, Kim, made changes to their estate planning documents to include a bequest to benefit the Main Street Community Foundation Endowment Fund, a Sustainability Fund established in 2000 to support the operational costs of the Foundation. Through his volunteer experiences at the Foundation, Bill has witnessed first hand the far-reaching impact of the Foundation's efforts in the six towns it serves. He also understands that the needs of the community will continue to evolve and change over time.
---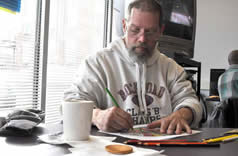 Ending Family Homelessness
June 2016 - An increase in the number of homeless individuals and families in Bristol led local organizations, including Main Street Community Foundation, to band together and create the Ending Family Homelessness Task Force. The Task Force not only studies the issue of homelessness but also works to address, and ultimately, eliminate it.
---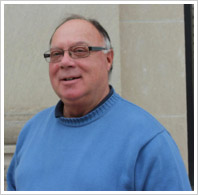 Legacy Supports Art Education
March 2016 - Ed Miller's relationship with the Main Street Community Foundation began in 2009 with the establishment of the Sid Bernard Memorial Art Scholarship Fund. At the time, Ed was grieving after the death of his spouse, Sid Bernard, a beloved and highly esteemed teacher who worked with students in Bristol Public Schools from 1984 until his death in 2009. Ed's loss would lead to a legacy that would honor the life that he and Sid shared for 22 years.
---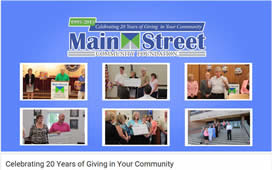 Celebrating 20 Years of Giving in Your Community
2015 marks the 20th anniversary of Main Street Community Foundation! In recognition of the milestone, the Community Foundation gave presents back to the communities through a special 20 Grants in 20 Days program. Twenty $1,000 grants were awarded from the Bristol Savings Bank Fund to nonprofits located in and impacting the communities of Bristol, Burlington, Plainville, Plymouth, Southington and Wolcott. A video commemorating the program and the Foundation's anniversary debuted at The Main Event.
---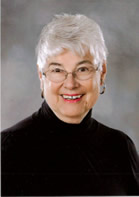 Fund Turns a Dream into a Reality
September 2015 - Dr. Joan T. Wallace of Southington turned one of her lifelong dreams into a reality. Through an IRA charitable rollover gift, she established the Dr. Joan T. Wallace Prize for Highest Achievement in English at Southington High School at Main Street Community Foundation to recognize and promote excellence in all areas of the English Language Arts. After receiving a scholarship in 1947, she decided that she wanted to provide a scholarship one day.
---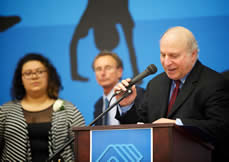 Bequest will Add to the Kushlan Family Legacy
June 2015 - In 1977, the Charles Kushlan Memorial Fund was established by David Kushlan, on behalf of the Kushlan Family, and transferred to the Main Street Community Foundation in 2006. The Fund provides for The Charles Kushlan Memorial "Youth of the Year Award" at the Boys & Girls Club of Bristol Family Center. In order to be sure this award is given in perpetuity, it was only natural for David to leave a bequest in his estate plan to add additional funds to this permanent source of community capital.
---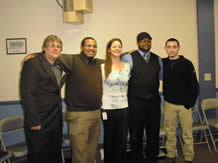 Adult Education Diploma and Certificate Program
June 2015 - In August 2014, the Bristol Adult Education Center (BAEC) and Rowley Spring and Stamping (RSS) formed a partnership to launch the Adult Education Diploma and Certificate program (AEDAC). The program targets adult learners who do not have the financial capability to go back to school. AEDAC provides participants with the opportunity to get their general education diploma (GED) and trains them to be qualified for entry level positions in the manufacturing industry.
---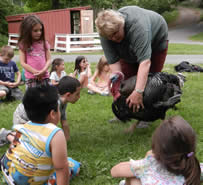 "$5,000 for a turkey coop? Really?"
June 2015 - In 2014, the Environmental Learning Centers of CT, Inc. (ELCCT) received a grant award from the Foundation to build a new turkey coop. The design will allow for optimal housing conditions for the Center's flock of turkeys at ELCCT's Indian Rock Nature Preserve. ELCCT's three turkeys help students understand Connecticut's heritage of having native wild turkeys, their niche in the natural environment, and their relationship with people throughout history.
---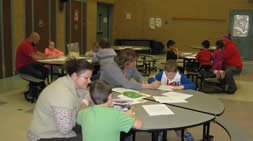 Family Math Night Makes Learning Fun
March 2015 - "We need to change the math culture in our community and show parents that math is not something to be feared or avoided, but embraced in a fun, interactive way with their children," explained Phil Sanders, the Plainville Community Schools' elementary instructional leader for math and science.
---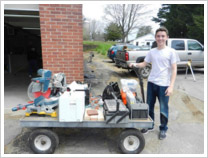 Local Youth Help Create and Facilitate Activities Center
September 2014 - Hard work and dedication. Planning and painting. That is what it took, among other things, for students from Region 10 School District, which consists of the communities of Burlington and Harwinton, to help create an activity center for themselves and their peers.
---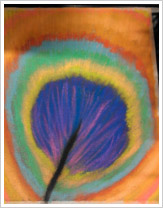 Grant Funds Mental Health Counseling Through Art Therapy
September 2014 - Mental health issues have been at the forefront of many news stories in recent years, and education and awareness of the issues has increased. But mental health services are sometimes difficult to obtain and the cost of care can be an obstacle. Some people are afraid to admit they need help and fear the perceived stigma associated with a mental illness diagnosis.
---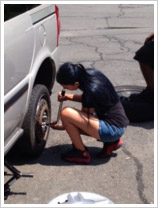 Providing Girls with Keys to Success
September 2014 - Young women attending Bristol Central and Bristol Eastern High School are fortunate to be able to participate in Skills to Pay the Bills, a program at Bristol Youth Services (BYS) that leads young women to understand how to create a personal budget, including: housing, food, other expenses and the importance of saving money for a "rainy day". The program introduces key financial concepts to girls who have little understanding of financial decisions.
---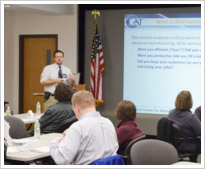 Increasing Awareness of Technical-Based Career Pathways
June 2014 - Main Street Community Foundation's Board of Directors is setting new directions in community leadership through the Foundation's "Money in Motion" initiative. A subcommittee of the Board works in collaboration with Foundation staff to identify emerging community issues and develop collaborative solutions with essential community partners. The first issue selected by the Board was to increase awareness of technical-based career pathways in order to increase employment opportunities within the local community.
---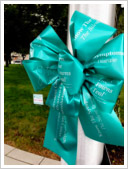 Bristol Talks Teal
June 2014 - In the month of September, teal bows adorn fence posts, lightposts, trees, and doorways - while lawn signs convey an important message throughout Bristol. All have been placed to raise awareness of ovarian cancer and its symptoms. Tony Lodovico established the "Bristol Talks Teal Fund" at Main Street Community Foundation in his wife's honor in 2013. Judie Lodovico is a twelve year ovarian cancer survivor.
---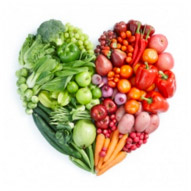 Plymouth Community Food Pantry Accommodates Special Dietary Needs
June 2014 - Residents with limited income who need the assistance of a food pantry choose their food based on what others are willing to give. But what if they have a specific dietary need due to a health condition? They may not be getting the nutrients they need to fully care for their body. Fortunately, Plymouth Community Food Pantry's Executive Director, Erin Kennedy, recognized and responded to this concern.
---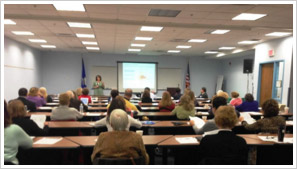 Addressing the Needs of Children and Families in Our Communities
March 2014 - Main Street Community Foundation co-funded a study, which was conducted by a New Haven-based research and advocacy group, Connecticut Voices for Children. In November 2013, the Foundation hosted a presentation titled "A Picture of Children and Families in Our Communities: Addressing Needs and Next Steps." The presentation provided a snapshot of the emerging problems and trends among residents in the towns served by the Foundation, and how they compare to the state of Connecticut's overall population.
---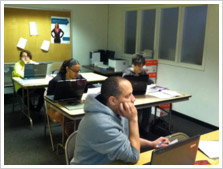 Technology Supports Adult Education
September 2013 - Technology skills play a crucial role in being able to complete the General Equivalency Diploma (GED) program. Beginning in 2014, Connecticut GED coursework and testing require students to have access to a computer and basic computer skills. As the number of people competing for entry level jobs has increased, prospective employers have raised their expectations of job candidates' educational levels. Entry level jobs are now difficult for adult Americans to obtain without a high school diploma or GED credential.
---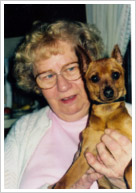 Elizabeth I. Matt Bequest to Benefit Students and Animals in Need
June 2014 - Elizabeth I. Matt, known as "Betty" to many, was a woman who fully understood the importance of philanthropy and the role it played in her community and in the lives of her neighbors. Betty left a $334,000 planned gift to substantially add to two funds at the Main Street Community Foundation that she started during her lifetime by naming the Foundation as the beneficiary of her IRA. The Elizabeth I. and Louis J. Matt Animal Protection Fund and the Elizabeth I. & Louis J. Matt Medical Scholarship Fund are named in honor of her and her late husband, Louis J. Matt.
---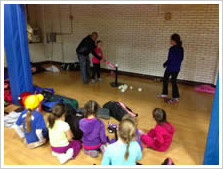 Softball League Providing Girls an Array of Lessons
March 2014 - We have often heard that youth who participate in organized sports develop leadership skills, self-confidence and many other positive character traits that lead to success in life. Well, that is exactly what Bristol Girls Little League Softball (BGLLS) is hoping to achieve with a $3,500 grant from the Women & Girls' Fund that was awarded in late 2013. It is the second year they were funded to provide confidence building workshops and pre-season skills clinics to girls participating in the league.
---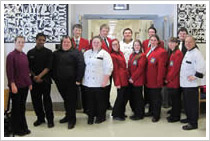 Unifying Students at a Local School
September 2012- "We were the only ones not in SkillsUSA uniform," stated Joyce Mowrey, Principal at Bristol Technical Education Center (TEC).
Thanks to a $1,520 grant from the Technical Education Fund at Main Street Community Foundation, that is no longer the case. The Bristol TEC SkillsUSA Team will have official red SkillsUSA blazers and a SkillsUSA banner with the school's logo, unifying the team and building the students' confidence.
---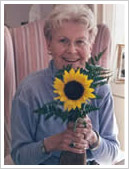 Inspiring Others to Follow Their Dreams
June 2013 - "I still see paintings everywhere and I think that is what I should do with whatever time I have left on this planet, just create small areas of beauty and color," wrote Glo Sessions in a 2007 Christmas card to friends. A well known local artist and former resident of Bristol, she died November 20th, 2011 at the age of 89.
---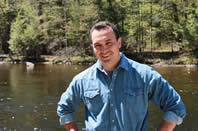 Sharing a Passion Through the Estela Wilderness Education Fund
"If you have a passion, you should share it," advises Kevin Estela. He remembers hiking for the first time as a child on the Barnes Nature Center property in Bristol with his father. That experience was the catalyst for a life-long interest in the outdoors.
---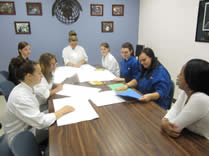 Healthy Choices
Imagine you are a skilled female, not quite 20-years-old, walking onto the floor of a manufacturing company staffed entirely by males…until you arrived. What potential challenges would you need to prepare yourself for? A Bristol Technical Education Center (BTEC) student did not have to imagine this scenario, she experienced it firsthand. Fortunately, the BTEC administration is paying attention to current trends in the workplace, and is motivated to take action by empowering students with specific communication and relationship strategies as they embark on their careers.
---

Community Benefits from VISTA Service Learning Project
September 2012 - Charity and generosity are two of the values that brought together a small team of eight students from Tunxis Community College and the Main Street Community Foundation. The students, participants in a VISTA service learning project in their Spring 2012 sociology class taught by Professor Marie Clucas, PhD, took on a project to benefit the immediate response funds at the Foundation.
---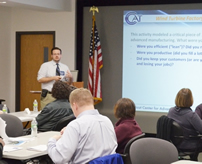 Grant Supports Technical-Based Education and Careers
June 2013 - In April 2013, 18 guidance and career counselors representing every high school in Bristol, Burlington, Plainville, Plymouth, Southington and Wolcott attended a workshop at the Connecticut Center for Advanced Technology (CCAT) in East Hartford funded by the Main Street Community Foundation. The all-day workshop focused on STEM (science, technology, engineering and math) and manufacturing related careers and education in Connecticut. This professional development opportunity was made possible through the Foundation's Money in Motion initiative, a new community leadership approach undertaken by the Foundation's Board of Directors to identify community issues and develop collaborative solutions.
---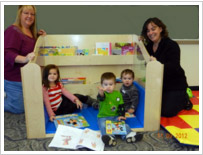 A New Home for the Southington Family Resource Center
September 2012 - "Wow! This is school!" four-year-old Olivia exclaimed as she arrived at the Southington Family Resource Center located in Room 17 at Hatton School. Home daycare provider Sue Cyr recounted Olivia's first impression of the classroom as she explained, "I could take the children in my care to the park to run around, but until this classroom opened I was not able to give them the opportunity to go have a school experience." Krista Pringle, the center's director, added, "The work we do here is beneficial to everyone. It doesn't matter what a family's socio-economic background is, because everyone benefits from receiving help with parenting and school readiness skills."
---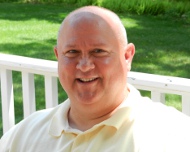 Gift of Life Insurance to Benefit Future Generations
June 2012 - Hal Kilby, then the Vice President of Immanuel Lutheran School's eighth grade class, presented a donation to the Bristol Brass Foundation on behalf of his peers. "I used the word 'modest' to describe the donation, and the adults in the audience laughed," recounted Mr. Kilby, now a veteran teacher at Bristol's Chippens Hill Middle School. He now realizes that the adults perceived the donation to be significant, not 'modest'. That event was Hal Kilby's introduction to philanthropy, and taught him that anyone can have a positive, long-term impact on his or her community through charitable giving.
---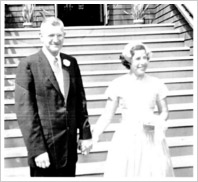 Making a Difference in the Lives that Follow
June 2011 - Jay and Elizabeth Tyrrell were humble people. Very few people knew they were wealthy. There was certainly nothing flamboyant about their lifestyles. Jay could often be found in his garden wearing dungarees with holes in them. But here's the catch. They donated a large portion of their wealth to twelve charitable organizations that serve the Connecticut and Maine communities in which they lived including the Main Street Community Foundation.
---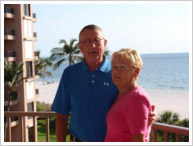 Time to Give Back
The Clement Family Fund
To understand why the Clement Family Fund was established, you have to know a little about Tony and Sondra Clement. They have spent over 70 years in Bristol and they are both lifelong members and supporters of Asbury Methodist Church in Forestville. Their ties to the community are very strong.
---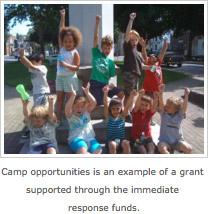 Small Grants Provide Big Impact for Those in Need
January 2012 - One year after a Bristol family received an Immediate Response Fund grant, the mother approached Stafford School Principal Cathy Cassin. The family had regained its financial stability and wanted to make a donation to the fund that had helped her family. She stated that she wished to "pay it forward" to help another family in need.
---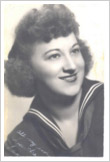 Honoring His Wife's Generous Spirit
June 2010 - Jim Frawley may be 95 but you'd never know it. He's upbeat and his mind is as responsive as anyone half his age. What's as remarkable is that he was married for 72 years to the same woman. His long-term relationship with his wife, Eleanor, is something in which he takes pride since quickly changing wives, workplaces and everything else has become the norm.
---
Technology for Teens Program
March 2011 - Since 2005, the Technology for Teens program has awarded laptop computers to students from Bristol who are current members in good standing of the Bristol Boys & Girls Club and are accepted or planning to attend an accredited college or university. This initiative was started through the generosity of Bob Fiondella of Bristol and provides computers to students who are unable to purchase this much needed academic resource on their own. The program is administered by the Main Street Community Foundation and applications are available annually from the foundation or at the Bristol Boys & Girls Club.
---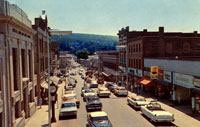 A Family Tradition of Giving
The Formagioni - Lodovico Family Fund
June 2010 - Feeling a deep sense of family connection, roots, loyalty, and commitment to Bristol, Tony and Judie Lodovico, life long residents, believe in the city that has been their home and community for more than 65 years. To carry on the tradition of giving — time, energy, and financial commitment to the city of Bristol, they chose to establish a fund to honor their parents, family members and extended family. The Formagioni - Lodovico Family Fund is an unrestricted fund, established in late 2009 and honors the memory of Mike and Kate Formagioni, Carl and Laura Formagioni, and Carmen "Nucci" and Jennie Lodovico.
---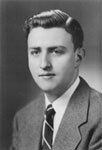 Students Benefit from Bequest of St. Joseph School Alum
June 2010 - Mark Keating was a quiet, reserved man. He lived in Bristol most of his life. He was a lifelong parishioner of St. Joseph Church and frequently walked to mass. He was also a St. Joseph School alumnus.
---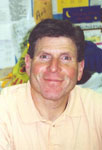 Creativity Lives On...
March 2010 - Sid Bernard truly loved sharing the joy and thrill of every art project that he and "his" kids created together in the classroom each and every day. A devoted art teacher in the Bristol Public School System for 25 years and for nearly as many summers at Choate-Rosemary Hall in Wallingford, CT, Sid's love for teaching was evident. Sid believed in the power of learning as is evidenced by his own educational accomplishments. He received his BFA from Alfred University and his MFA from California's Claremont College. When his illness forced him to leave the classroom, Sid continued to keep in contact with the teachers and students in the several elementary schools at which he taught, especially at South Side School.