Community Impact
Looking Back at 25 years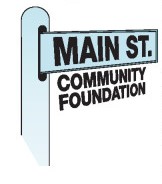 March 2020 - What started as a $500,000 gift has grown to a $48.5 million community foundation.
As long ago as 1974, there were people meeting throughout the greater Bristol community who wanted to create a community foundation but weren't sure how yet.
The opportunity finally presented itself two decades later in 1994 when Ed Lorenson, then President of Bristol Savings Bank, was negotiating a merger with Webster Bank. In the bank merger, Lorenson made it a condition that $500,000 of bank assets be set aside in the Bristol Savings Bank Foundation and used to start a community foundation. The first Main Street Community Foundation (MSCF) fund, the Bristol Savings Bank Fund, was created from that grant of $500,000 in 1995.
The first family fund that was established at MSCF is the Becker Family Fund. This was established in 1996 by the Becker children in honor of their parents, Dr. Arnold and Ruth Becker, to support the causes they had cared about throughout their lifetimes including health care, education, and social action.
Finally, the E. Bartlett Barnes Award of Journalism Fund is considered to be one of the first scholarship funds established at MSCF. Friends and admirers of Bart Barnes created this fund in 1980 through the Bristol Savings Bank Foundation to honor him for his lifetime achievements in the field of journalism. Barnes added substantially to this fund once it was transferred to the Main Street Community Foundation in 1999. E. Bartlett Barnes passed away in February 2004 but his legacy truly lives on through this fund.
As one of Main Street Community Foundation's Founders, Sherwood L. Anderson, said, "I think everyone involved with MSCF will agree that the idea of a community foundation has been fulfilled to an extent greater than anyone's original expectation, with new funds and hundreds of thousands of dollars added each year of our existence... We are truly blessed!"