Staff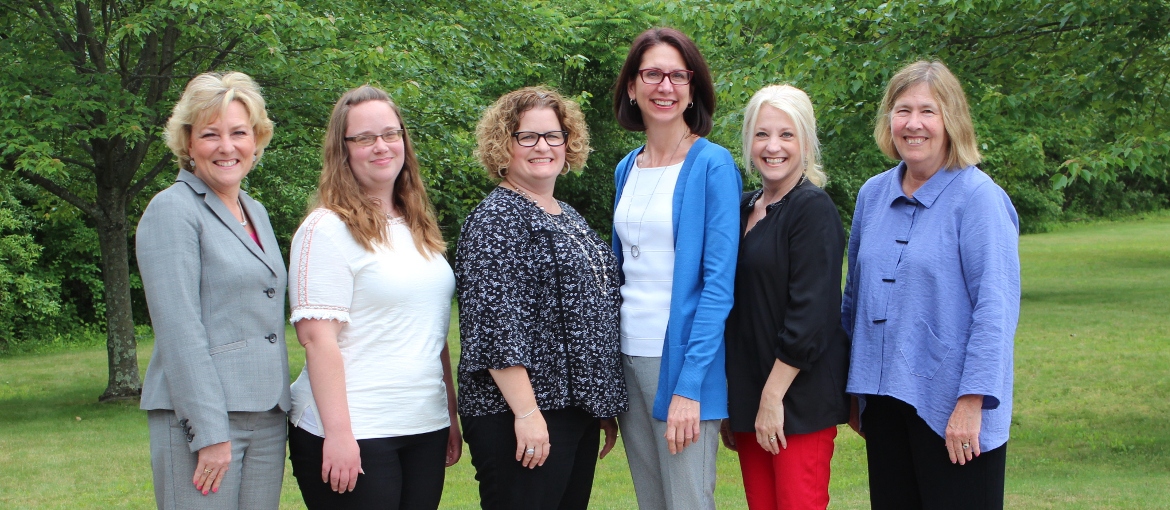 Susan D. Sadecki, MBA, President and CEO
Susan was appointed President and CEO in January 2008. She works with donors to assist them in carrying out their charitable goals. She meets with attorneys, accountants and other professional advisors in order to assist their clients with estate planning. In addition, she staffs the Executive, Asset Development, Board Development, By-Laws and Personnel Committees of the Foundation. Susan's role is to assess community needs and work with donors and nonprofit organizations to enhance the communities of Bristol, Burlington, Plainville, Plymouth, Southington and Wolcott. Susan's email address is susan@mainstreetfoundation.org.




Jarre Betts, Vice President of Programs
Jarre joined the Foundation in January 2000 and most recently served as the Director of Programs and Community Relations before becoming the Vice President of Programs in 2015. She is responsible for directing all program activities, including grantmaking, special projects and community leadership initiatives identified by the Foundation. She serves as a resource for local nonprofit organizations by assisting them with grant applications, helping them identify other sources of funding and implementing programs that strengthen their organizational capacity. Jarre serves on numerous community committees to maintain the broad perspective of the community needs. She staffs the Distribution and Scholarship Committees. Jarre's email address is jarre@mainstreetfoundation.org.



Kate Kerchaert, Program Officer
Kate joined the Foundation in January 2017. She is responsible for developing program initiatives, particularly in the health area, planning broad program agendas, providing assistance to applicants and grantees, reviewing grant proposals and monitoring and evaluating the effectiveness of the Foundation's grants. Kate provides guidance to the advisory committees of various funds at the Foundation and leads evaluation of other funding initiatives related to the Foundation's mission. Kate's email address is kate@mainstreetfoundation.org. 




Julie Matthews, Administrative Assistant
Julie joined the Foundation in February 2015. She provides overall administrative support to her fellow Foundation staff, including office correspondence, maintenance of the Foundation's database, meeting coordination and general office management duties. Julie is a source of information for donors and the community. Julie's email address is julie@mainstreetfoundation.org.



Rhonda Pilkington, Accountant
Rhonda joined the Foundation in January 2017 and oversees the financial administration of funds. She is the principal communicator for financial matters and staffs the Audit, Finance and Investment Committees. Rhonda works with all nonprofit organizations and donors to provide financial reports and other fund accounting information. Rhonda's email address is rhonda@mainstreetfoundation.org. 



Samantha Rajotte, Communications Manager
Samantha joined the Foundation as a summer intern in 2009 and was hired as the Program Associate in October 2011 before becoming the Communications Manager in 2014. She is responsible for Foundation communications while assisting with grantmaking, specifically the Foundation's scholarship program. Samantha is the designated liaison to the Foundation's Women & Girls' Fund and is responsible for supporting the donor development and fundraising efforts of the Fund. Samantha's email address is samantha@mainstreetfoundation.org.