Board of Directors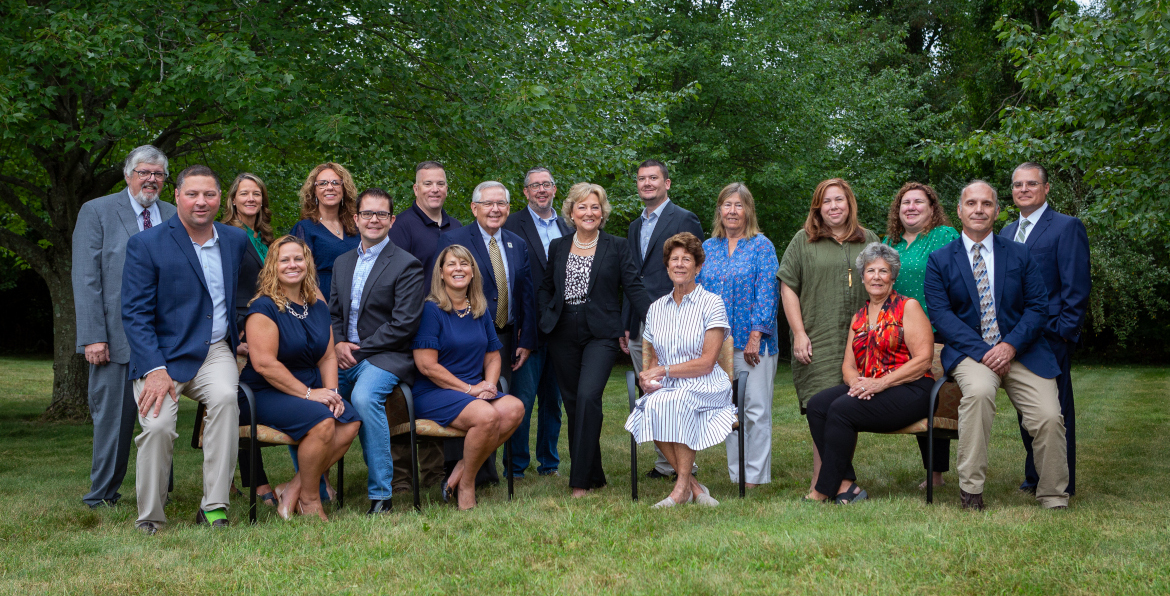 A board of 21 community leaders serves as the policy makers for the Foundation. Board members serve a maximum of two 3-year terms.
Board members of the Main Street Community Foundation are charged with ensuring that donors' intentions are fulfilled - in perpetuity. We take this responsibility very seriously. Donors work hard to acquire assets and they want assurance their charitable objectives will be accomplished. We believe that our 27 year history of stewardship will inspire you to create a charitable legacy for your community.
 
2023 Officers and Board of Directors:
Scott F. Fournier, Chair
RETIRED SMALL BUSINESS OWNER
Daniel Daigle, Vice-Chair
MUGFORD & DIBELLA
Kathryn C. Reinhard, Secretary
JOE & KAY CALVANESE FOUNDATION INC.
William R. Micari, Treasurer
MICARI FINANCIAL GROUP, LLC
Marguerite P. Fletcher, Past Chair
COMMUNITY VOLUNTEER
Susan D. Sadecki, President & CEO
MAIN STREET COMMUNITY FOUNDATION
---
Megan E. Albanese
SOUTHINGTON STEPS COALITION
Jarre B. Betts
RETIRED NONPROFIT EXECUTIVE
Kyle S. Biddick
ADAMS SAMARTINO & CO., P.C.
Brent T. Davenport
SHAFFER BEACON MECHANICAL
Virginia Fitzgerald
YARDE METALS and RELIANCE STEEL & ALUMINUM CO.
Andrea Lanese
BARNES
Mark D. Malley
SEABOURNE AND MALLEY, ATTORNEYS AT LAW
Mark Moriarty
FIRST TEE OF CONNECTICUT
Jennifer O'Connor
BARNES FOUNDATION
Suzanne M. Passini
TUNXIS COMMUNITY COLLEGE
John-David Scarritt
THOMASTON SAVINGS BANK
Michael F. Sweeney
TORRINGTON SAVINGS BANK
Andrea Wasley
PLAINVILLE FUNERAL HOME
Rebecca B. Zappone
HARPER & WHITFIELD, P.C.