Community Impact
"I'm a Good Person! Isn't That Enough?" - Continuing DEI Work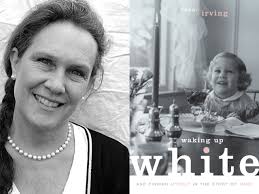 October 2021 - Published in: 2021 Fall Main Points Newsletter - As a leader in the communities we serve, Main Street Community Foundation is committed to raising awareness around racial and social justice issues so prevalent in our country, while strengthening our practices utilizing a Diversity, Equity and Inclusion (DEI) lens. The Foundation set a goal to become educated as an organization in order to deliver on our promise to do better when we know better. After having conducted DEI training with the MSCF Board of Directors and staff, the Foundation expanded its focus and brought in others closely connected to MSCF – the volunteers who serve on over a dozen committees that review grant proposals and recommend grant awards.
In August, MSCF invited Debby Irving, a renowned social justice educator and author of Waking Up White to engage in a virtual conversation with MSCF Board, staff and volunteers entitled "I'm a Good Person! Isn't That Enough?" Irving is a powerful storyteller and uses her own life story to explore how systemic racism exists in our society. The opportunity to learn and share through the Debby Irving event informed and deepened ongoing conversations around issues of race and the need for action in the communities we serve. It was a conversation offering a fresh perspective on racial bias, stereotypes and tolerance.
The MSCF DEI Subcommittee is planning ongoing DEI education and community collaborations in an effort to build on the momentum created by this early work in our DEI journey. Through this work, we strive to ensure the fair treatment, access, opportunity and advancement for all people, while at the same time striving to identify and eliminate barriers that have prevented the full participation of historically marginalized groups.