Community Impact
MLK Mural in Bristol, Celebrating the City's Diversity: Coming this Summer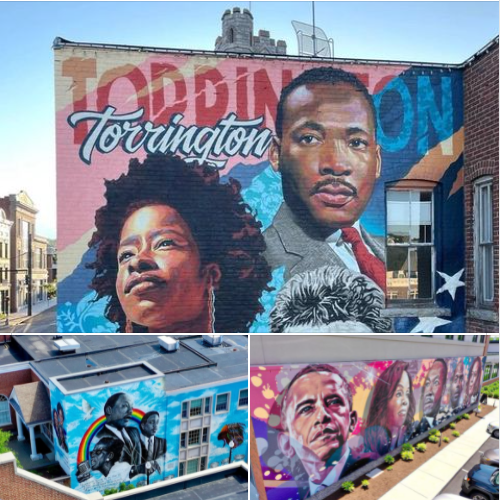 April 2022 - Published in: 2022 Spring Main Points Newsletter - Murals reflecting messages that Martin Luther King Jr. represented have been popping up throughout the state of Connecticut. The RiseUp Group, a Connecticut organization, is planning to create a total of 39, to honor each year of King's life, and the 13th mural will be in Bristol.
When the opportunity came to support this large-scale public art mural showcasing and celebrating the diversity and cultures in Bristol, Main Street Community Foundation knew it had to be an integral part of it. MSCF provided a $5,000 grant from the Money in Motion Fund to kickstart the fundraising campaign, which reached its $15,000 goal in March. The project is being led by the City of Bristol Arts and Culture Commission in partnership with The RiseUp Group.
"The arts create vibrant communities and this project will not only enhance the City of Bristol, but celebrate its diversity," said Susan Sadecki, President & CEO of MSCF.
The mural will be located on the Primo Press building at 106 Riverside Avenue. Creation will begin in May, and the Arts & Culture Commission is planning to hold "Community Paint Days", inviting the community to be part of this project. The unveiling is planned for the summer.