Community Impact
Walsh Summer Work Experience Program Fills Vital Need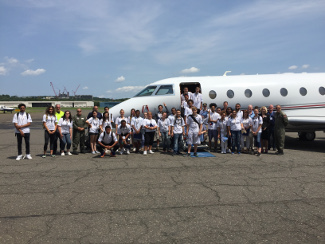 September 2018 - The beginning of the 2017 summer brought news that the City of Bristol was not expecting. The State Summer Youth Employment Program positions in Bristol would be eliminated due to Connecticut's absence of a state budget.
Despite the jarring news, 30 Bristol high school students were given the opportunity to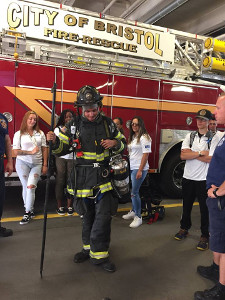 work a meaningful job within their community at local employer sites while developing the skills and personal qualities necessary for success in the workforce. The Walsh Summer Work Experience Program (WSWEP) was funded with a grant from the Tim and Mary Walsh Charitable Fund at Main Street Community Foundation and coordinated by the United Way of West Central Connecticut. It was started nearly a decade ago to initially serve additional youth that were not served by the state-funded program due to limited funding and eligibility requirements.
"WSWEP filled a vital need in the Bristol community this summer," said Susan Sadecki, President & CEO of Main Street Community Foundation. "The grant award was expanded to fund 10 more slots even before we knew the state program would be cancelled."
The first week of the program was spent in a classroom with Professor Christina Welch who had developed an innovative classroom curriculum with a strong focus on career readiness skills and social and emotional learning. The following six weeks provided each student a real world work experience four days a week, while the fifth day was spent in the classroom and on thoughtfully planned career exploration field trips.
The work values the students adopted on the job were reinforced during the weekly classes. All students demonstrated increased knowledge and aptitude of social and emotional intelligence, and 85 percent of participants were rated as meeting or exceeding expectations by their employers.
"What really makes the WSWEP unique is the classroom curriculum and the field trips to employer sites in varying industries," stated Nancy Micloskey, United Way Community Impact Assistant Coordinator. "We're really looking at the lifelong impact that this program can have on the students."
All participants completed the program and several students were hired at their worksites. Several other worksites asked to have the students return the following summer.
"A recurring comment from the students at the end of the program was that they hope to give back someday with an opportunity similar to the one that was given to them," said Nancy Micloskey.