Community Impact
Barnes Memorial Trust: Making a Connection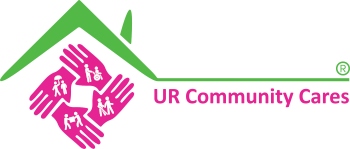 April 2022 - Published in: 2022 Spring Main Points Newsletter - When Main Street Community Foundation commissioned a community health needs assessment for the town of Southington in 2020, one of the identified priority areas was health and health care needs for an aging population. The Bradley Henry Barnes & Leila Upson Barnes Memorial Trust at MSCF annually awards several grants in that focus area, but the most recent grant is to establish a new program in Southington.
15% of Southington's population is 70 or older
MSCF recently awarded a $5,000 grant from the Bradley Henry Barnes & Leila Upson Barnes Memorial Trust to UR Community Cares, an all-volunteer nonprofit founded in 2019, to provide community-based volunteer support to older adults and those with physical disabilities. UR Community Cares provides the connection that helps individuals live safely at home and maintain their quality of life. Participants enroll online, complete a background check and then request assistance with things such as housework, yard work, transportation and companionship visits; volunteers can then connect with them on a first-come, first-serve basis. Services are free for all participants aged 70 or older or those with physical disabilities.
UR Community Cares currently serves over 115 towns and over 900 participants. They recognizes there are many resources for older adults and those that are physically disabled, but they seeks to help fill the gaps at the community level directly at people's homes. UR Community Cares is working with local agencies, organizations, businesses and individuals in Southington to recruit and enroll community members as participants. To help gain local volunteers, the organization hosted a Lunch & Learn in March; volunteers must be 15 or older. Participants and volunteers can register on UR Community Cares website, www.urcommunitycares.org.