Community Impact
A Giving Heart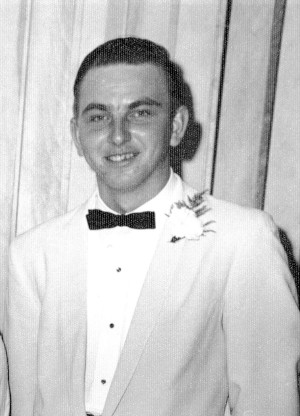 October 2021 - Published in: 2021 Fall Main Points Newsletter - Chester "Chet" Henry Ozga, a longtime resident of Wolcott who was born and raised in Terryville and graduated from Terryville High School, lived his life quietly. He was married to his wife Darlene for over 20 years before she passed away in 1999, and prior to his retirement he was employed by White Oak Corp as a truck driver. Chet had a giving heart, and one way he chose to give back to his community is one of the simplest yet one of the most important – he left a bequest in his will to Main Street Community Foundation.
While it was a surprise gift to MSCF, Chet carefully planned his legacy. Upon his death in 2020 at the age of 76, he left the remainder of his estate to establish the C. Henry Ozga Memorial Scholarship Fund. This scholarship will be awarded for the first time in 2022 to a graduating senior of Terryville High School who has financial need.
But Chet wanted to do more than that - he wanted to support students throughout the entirety of their education. He understood that it is often harder to find scholarships after the first year of college, and that if a student finishes their second year of college they are more likely to complete their degree. And so the scholarship will be awarded for one year with the possibility of renewal for up to four years.
"Chet wanted to strengthen the community that raised him," said Susan Sadecki, President & CEO of MSCF. "We had not had a relationship with Chet during his lifetime, but he knew by leaving a bequest to the Community Foundation that his hard-earned assets would be used according to his wishes. We are proud to carry out his legacy."
MSCF is built on the dreams and desires of people who are part of this region. For some people, the desire to create a legacy comes during their life as a current gift, but for others like Chet, these legacies are shaped by the donor as future bequests or planned gifts.
If you would like to learn more about how easy it is to leave a legacy to support your community, contact your financial advisor or Main Street Community Foundation today. It is never too early to think about the difference you want to make.