Community Impact
Plymouth Community Food Pantry Accomodates Special Dietary Needs
Residents with limited income who need the assistance of a food pantry choose their food based on what others are willing to give. But what if they have a specific dietary need due to a health condition? They may not be getting the nutrients they need to fully care for their body. Fortunately, Plymouth Community Food Pantry's Executive Director, Erin Kennedy, recognized and responded to this concern.
The Plymouth Community Food Pantry received a grant in the amount of $2,200 from the Bristol Brass General Grant Fund at Main Street Community Foundation to purchase food for pantry shoppers with special nutritional needs. For example, low sugar items have been stocked for individuals with diabetes, and low salt items have been purchased to accommodate the dietary guidelines recommended for people who have high blood pressure or heart disease.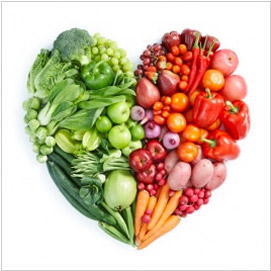 Kennedy stated, "The grant has allowed food pantry shoppers with special dietary needs to have equal access to nutritional food. The grant also encouraged local donors to give items that may help people struggling with diabetes or heart disease. Many individual donors were inspired to give healthful options to help their neighbors."
The Plymouth Community Food Pantry serves the residents of Plymouth, Terryville and Pequabuck. By year end 2013, the pantry had served a total of 563 individuals and distributed a total of 117,890 pounds of food.
The Plymouth Community Food Pantry provides food and referrals to other social service agencies to those in need. The staff and volunteers are dedicated to working in and with their community to end hunger, its causes, and its effects.