OUR NEWS
Challenge Grant Announced for MSCF's Men & Boys' Fund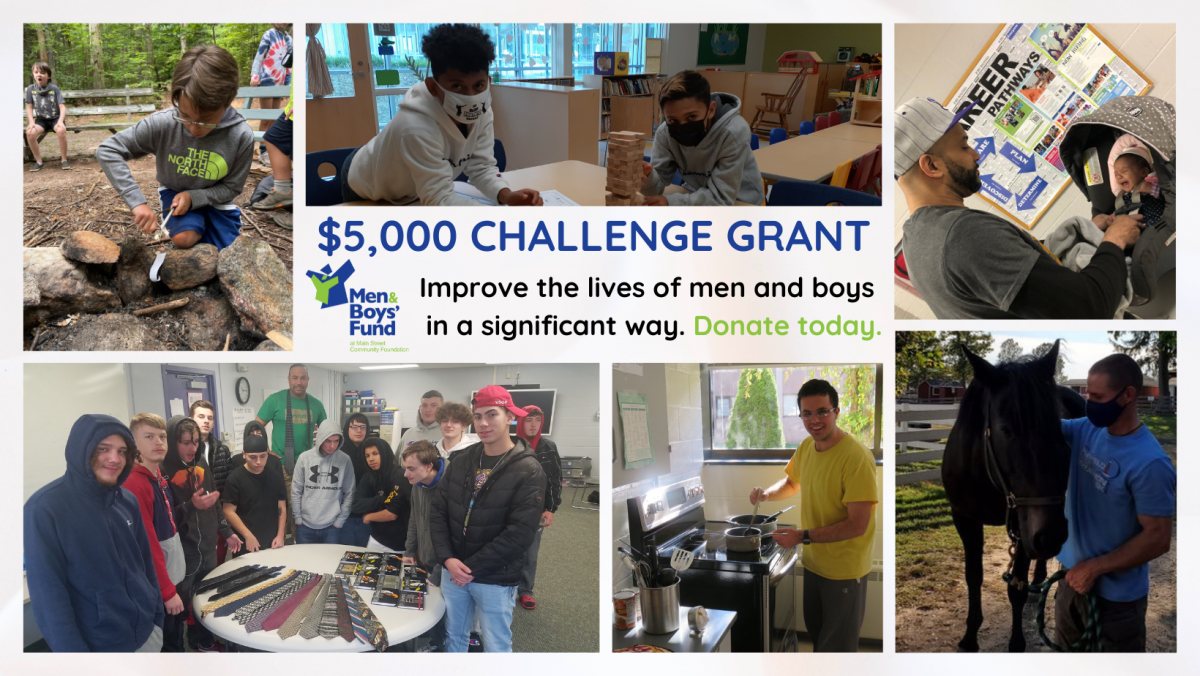 Following an inspiring MVP Breakfast Event in June, the Main Street Community Foundation received a fundraising challenge to further build the Men & Boys' Fund endowment. Two anonymous donors have joined together in offering to match every dollar donated up to $5,000 donated by December 31.
We need your help. We are asking for your support to meet this goal and improve the lives of men and boys in Bristol, Burlington, Plainville, Plymouth, Southington and Wolcott in a substantial and lasting way.
Because of the support of many donors, Main Street Community Foundation has awarded over $47,000 in program and immediate response grants from the Men & Boys' Fund since its establishment in 2016. These grants have brought much-needed resources to nonprofits in your communities that are meeting the unique needs of men and boys. Workforce development. Camperships for boys. Workshops for fathers. Life skills classes for teenage boys. The impact has been great, but growing the endowment will ensure that support for these issues, and so many others, will not only continue but grow – forever. Please help us meet this fundraising challenge by donating today:
Thank you for investing in your community and making a difference in the lives of local men and boys in such a significant way.