OUR NEWS
Wonder of Women (WOW) Event to Feature Ayodele Casel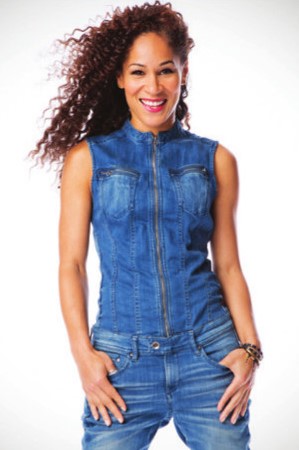 Nationally recognized tap dancer and choreographer Ayodele Casel will be the featured guest speaker at the 21st annual Wonder of Women (WOW) event. WOW is hosted by the Women & Girls Fund at Main Street Community Foundation and will be Tuesday, May 3, 2022, at 5:30 p.m. at the Aqua Turf Club in Plantsville, CT.
Ayodele Casel is "a tap dancer and choreographer of extraordinary depth" and one of the "Biggest Breakout Stars of 2019" (The New York Times). Born in the Bronx and raised in Puerto Rico, Ayodele began her professional training at NYU's Tisch School of the Arts. Her origins in theater and love for storytelling, tap dance history and mentoring of young dancers have significantly contributed to the narrative nature of her work, which is rooted in the expression of identity, culture, language, and communication.
Ayodele is currently the tap choreographer for the revival of Funny Girl on Broadway. She is also a featured tap dancer honoring the art form of tap on a 2021 US Postal Service Forever Stamp.
"We are so excited to have Ayodele – and all of you! - join us for an evening of storytelling and inspiration," said Catherine Cassin, co-Chair of the WOW event. "The event will also highlight stories directly from individuals impacted by the Fund's annual grantmaking."
WOW is an annual event whose proceeds support grants for programs that make it possible for women and girls in Bristol, Burlington, Plainville, Plymouth, Southington, and Wolcott to improve the conditions and opportunities in their lives. Because of the community's generosity, the Women & Girls Fund has awarded over $668,000 in grants and immediate response funds since the Fund's establishment in 2001 as a community-based endowment at Main Street Community Foundation.
Seats for this year's event are $65 and are now available. To purchase seats, send payment to Main Street Community Foundation, P.O. Box 2702, Bristol, CT 06010. For questions or additional information, contact Samantha Rajotte, Scholarship & Program Officer at Main Street Community Foundation, at 860-583-6363 or samantha@mainstreetfoundation.org.
The WOW event is sponsored by Barnes Group Foundation, as the High Diamond Sponsor; Hartford HealthCare, as the Diamond Sponsor; and dozens of other businesses, organizations and individuals whose generous contributions are most appreciated.