OUR NEWS
Women & Girls' Fund Announces Update to First 500 Challenge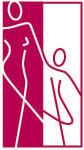 September 14, 2016 - In celebration of the Women & Girls' Fund's 15th anniversary in 2016, the Fund initiated the First 500 Challenge in the spring to raise its endowment to $500,000. Thus far the response for the First 500 Challenge campaign has been overwhelmingly positive and supportive of reaching this goal by December 31.
When the Women & Girls' Fund was established in 2001, the founding group of women dreamt of growing the permanent endowment to $500,000. This would ensure that there would always be funds available to help local women and girls improve the conditions and opportunities in their lives.
"In just 15 years, over $350,000 has been granted to programs that support and empower women and girls in Bristol, Burlington, Plainville, Plymouth, Southington and Wolcott," stated Dawn Nielsen, Chair of the Women & Girls' Fund Advisory Board. "But we can do even more! The original dream is within our reach; however, we need the community's help."
To date, over 100 individuals, families and businesses have donated to the First 500 Challenge. In addition, as of September 15, there are 39 members of the "500 Club", a designation for those who have donated $500 or more to the Challenge.
"We would like to thank all those who have donated so far," said Nielsen. "We continue to be committed to meeting the needs of females in our region and are inspired by the gratitude for the support that has become available through this Fund. To those who haven't joined us yet, we invite you to join the legacy of donors creating lasting change in your community through your support of the Fund and the important programs it helps make possible."
You can make a contribution to the Women & Girls' Fund by sending donations to Main Street Community Foundation, P.O. Box 2702, Bristol, CT 06010 or by donating online. If your donation is $500 or more, you will be recognized as a member of the "500 Club".