Wally Barnes Fund for Community Leadership Initiatives
Fund Type:
Unrestricted Community Fund
This fund was established in 2013 to honor longtime Bristol resident and community leader Wallace Barnes. It will provide support for leadership initiatives identified by the Foundation, in the six communities served, to promote collaborative solutions in an effort to build stronger communities. Such efforts may include but are not limited to: facilitation of community conversations/focus groups, community needs assessments, development of cross sector partnerships, and/or capacity building efforts.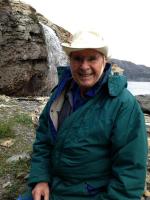 Wally Barnes