Manross Memorial Library Fund
Fund Type:
Designated and Project Fund
Originally established with bequests from the estates of Colonel Frederick Manross, Robert Manross and Arthur Manross, these funds were transferred to the Foundation by the City of Bristol Library Board in 2014 to administer in perpetuity. Annual distributions will support operating, capital expenditures and the purchase of children's and nature books at the F.N. Manross Memorial Library in Forestville as a supplement to the annual appropriations from the City of Bristol.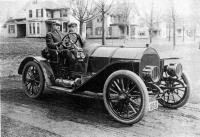 Frederick N. and Robert H. Manross