OUR NEWS
Main Street Community Foundation Awards Grant to Support Youth Literacy in Southington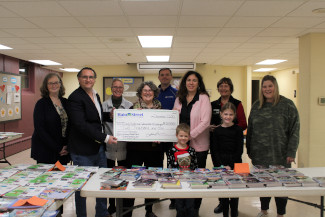 In 2022, a new donor advised fund was established at Main Street Community Foundation - the Myra Boccardi Desroches Advancing Young Minds Fund. The fund was created by Myra's family to honor her life and her passion for children, teaching, and literacy. As a donor advised fund, the donors take an active part in the grant making process by recommending the organizations that will benefit from grant awards. This Fund's advisors, Michael Desroches and Becky Boccardi Zappone, Myra's husband and sister respectively, accomplish the Fund's mission by selecting organizations that provide literacy services and resources needed to make literature more accessible to young minds.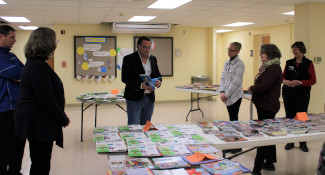 The first grant awarded from this Fund was $2,000 to the Early Childhood Collaborative of Southington (ECCS). ECCS is a group of committed community members dedicated to the growth and success of young children in Southington. The grant supported the purchase of books for the Southington Community Services' holiday gift program, in which all participating children, 12 years and under, received a package of books specific to their reading level.
In December of 2022, the Fund's advisors together with MSCF staff representatives attended the set up for the holiday gift program, where they assisted the ECCS staff and volunteers in creating the packages of books the children would receive. This was an opportunity for the Fund Advisors and ECCS staff to connect with each other; for ECCS to see the legacy they are continuing with the grant from this Fund, as well as for the Fund Advisors to see the impact of the grant.