Laura Schlesinger Minor Fund
Laura Schlesinger Minor established this fund in 2017 to ensure the work of the Women & Girls' Fund at Main Street Community Foundation continues past her lifetime. Distributions from the fund will support those initiatives identified by the Women & Girls' Fund. Laura, a participant in the Women & Girls' Fund's early focus groups, is including a bequest in her estate plan to further fund this endowment.
Laura Minor and her husband, Craig, moved to Bristol in 1984 because they were looking for a community that would not only be a good place to raise a family but where they felt that they could make a difference. Throughout the years, rather than receiving gifts, Laura has asked friends and family to consider making a donation to the Women and Girls' Fund. Her legacy will help women and girls in the communities of Bristol, Burlington, Plainville, Plymouth, Southington and Wolcott for many years to come.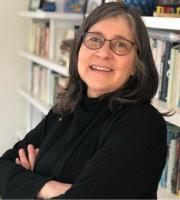 Laura Schlesinger Minor