Kristen's Wishes Fund
Fund Type:
Designated and Project Fund
Established in 2007 to honor the memory of Kristen Warner who died in a tragic automobile accident in 2004 at the young age of thirteen. Kristen was a vibrant and happy youth whose smile was contagious. This fund will keep Kristen's generous and loving spirit alive by fulfilling a variety of "wishes" for youth through Southington Community Services.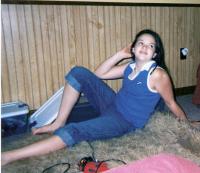 Kristen Warner