OUR NEWS
Kelly Leppard Elected to MSCF Board of Directors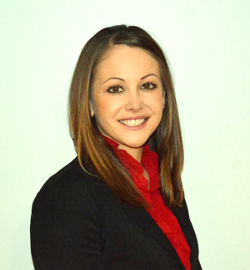 March 09, 2018 - Before a gathering of board members, past leadership and staff at Main Street Community Foundation's Annual Meeting, the Foundation elected Kelly Leppard of Southington to the Board of Directors. She is a Southington native and is deeply involved in the town. Kelly is currently the Youth Prevention Coordinator for the Town of Southington, Youth Services Department and is a Certified Prevention Specialist. She is the liaison to STEPS and serves on several local nonprofit committees and boards.
In addition, the following Board members were reelected to a second three-year term: Dan Daigle of Southington; Scott Fournier of Bristol; and Jackie Merchant of Plymouth.
"The Board of Directors plays an essential role in guiding the Foundation's work in the region," said Susan Sadecki, President & CEO of the Foundation. "We are grateful for their generous commitment of time and the valuable expertise each brings to the Foundation."
The Community Foundation Board consists of 21 community leaders charged with ensuring donors' intentions are fulfilled in perpetuity.
2017 Accomplishments Celebrated at Foundation Annual Meeting
Additionally, the Annual Meeting celebrated 2017, which saw the distribution of $1.7 million in grants and scholarships to benefit the residents of Bristol, Burlington, Plainville, Plymouth, Southington and Wolcott through programs and community leadership initiatives. Over $15.5 million has been distributed since the Foundation's establishment in 1995.
Furthermore, the Foundation received $2.3 million in contributions in 2017 and 10 new funds were established at the Foundation by local individuals, families and organizations to support causes they care about to better their communities.
"Our local communities have very generous residents," Sadecki explained. "They have established a total of 225 funds and made contributions that fuel these grants to their favorite nonprofits, their towns and their most passionate causes, like education, healthcare and the environment. We are honored to help our donors carry out their wishes and fulfill their charitable goals."