Jacob Perkins Memorial Fund
Fund Type:
Designated and Project Fund
This fund was established in 2020 in memory of Jacob Allen Perkins, who was only 20 years old when he died by suicide in October 2019. Jacob enjoyed many things including camping and just being outdoors. He had a strong affinity towards animals, especially dogs, where he seemed to be able to calm and befriend any animal he met. This fund will provide an annual grant to the Southington Police Department to benefit the Emotional Support Dog program or the Southington Police K-9 Unit.
On May 23, 2022, WFSB Channel 3 ran a story on the impact this fund will have as well as on K9 Luke Jacob, Southington's police dog. He is named for Jacob and he has a special job in Southington: emotional support! Read and watch the full story here.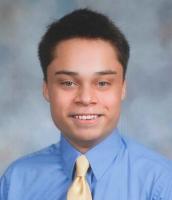 Jacob Perkins