OUR NEWS
How You Can Help - Hurricane Fiona and Ian Relief Resources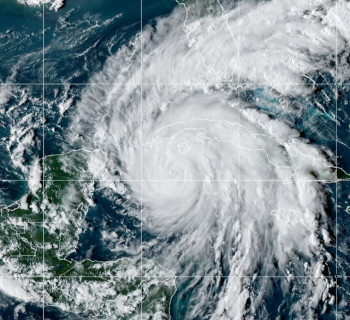 Hurricane Fiona made landfall in the Caribbean on September 18, 2022, and reached category 3 the next morning. Ten days later, on September 28, Hurricane Ian hit southwest Florida as a category 4. Both natural disasters have brought unprecedented devastation to Puerto Rico, Florida and as far north as the Carolinas, as well as other Caribbean islands. The recovery is going to be long and hard and the communities are going to need help as they recover and rebuild.
There are many organizations working to help those affected. Below are just some of those coordinating relief efforts; please consider supporting them, including through a donor-advised grant recommendation from your fund at MSCF.
The Council on Foundations: COF has created a comprehensive guide with resources and response funds to support communities affected by Hurricane Fiona and Hurricane Ian. They include some of the links below, as well as several others, and they will be updated accordingly.
All Hands and Hearts: All Hands and Hearts helps address the immediate and long-term needs of communities impacted by natural disasters by communicating directly with local leaders and community members and then deploying volunteers to enable direct impact, helping to build safer, more resilient schools, homes and infrastructure. They are working with Floridians and you can donate or volunteer.
Center for Disaster Philanthropy: The CDP Atlantic Hurricane Season Recovery Fund was established to help communities devastated by Hurricanes Ian and Fiona. The CDP also has information and resources about all disasters.
CT Helps PR/ CT Ayuda PR: A statewide online fundraising effort coordinated by The Coalition of Connecticut Puerto Rican Day Parades Festivals.
Hispanic Federation: The Hispanic Federation is on the ground in Puerto Rico providing emergency relief services and essential supplies to the communities most affected by the storm. 
Fundación Comunitaria de Puerto Rico: The Puerto Rico Community Foundation activated the Community Recovery Fund for Puerto Rico (Fondo de Recuperación Comunitaria para Puerto Rico) to support the work of non-profit organizations that are activated to respond to the emergency. 
There are many community foundations in Florida that are leading recovery efforts: