C. Henry Ozga Memorial Scholarship Fund
Chester "Chet" Henry Ozga, a longtime resident of Wolcott who was born and raised in Terryville and graduated from Terryville High School, lived his life quietly. He was married to his wife Darlene for over 20 years before she passed away in 1999, and prior to his retirement he was employed by White Oak Corp as a truck driver. Chet had a giving heart, and one way he chose to give back to his community is one of the simplest yet one of the most important – he left a bequest in his will to Main Street Community Foundation.
Upon his death in 2020 at the age of 76, he left the remainder of his estate to establish the C. Henry Ozga Memorial Scholarship Fund. This scholarship is available to a graduating senior of Terryville High School who has financial need.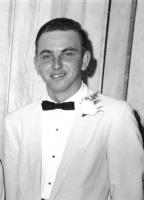 Chet Ozga