Bradley Henry Barnes and Leila Upson Barnes Memorial Trust
The Bradley Henry Barnes and Leila Upson Barnes Memorial Trust was established in 1973 at the Southington Bank & Trust Company upon the death of Mr. Barnes; it was transferred to the Main Street Community Foundation in 2004. Grants are awarded to 501(c)(3) nonprofit organizations serving the Southington community for capital projects, programs or initiatives that will improve the health and wellbeing of Southington residents.
Bradley Barnes (1883-1973) and his family have long been associated with Southington and Connecticut. Bradley began his professional career at Atwater Manufacturing Company, which his father Norman owned a controlling interest in and he became co-owner of in 1911. After he retired he was director of multiple companies and banks.
Bradley very active in civic endeavors in Southington. He sold war bonds during World War I, was a trustee of Bradley Memorial Hospital, and served on the Southington Club, YMCA, and Chamber of Commerce board of directors.
In 1910, Bradley married childhood playmate Leila Holcomb Upson and they moved into a 15-room house built by his grandfather Amon in 1836. The couple was particularly known for their gardens and goblets. Upon Bradley's death at age 90 in 1973 – Leila had passed away 21 years earlier - he donated the house to the town and it became the Barnes Museum.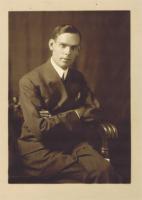 Bradley Barnes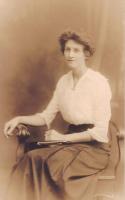 Leila Barnes